Damage Control Solutions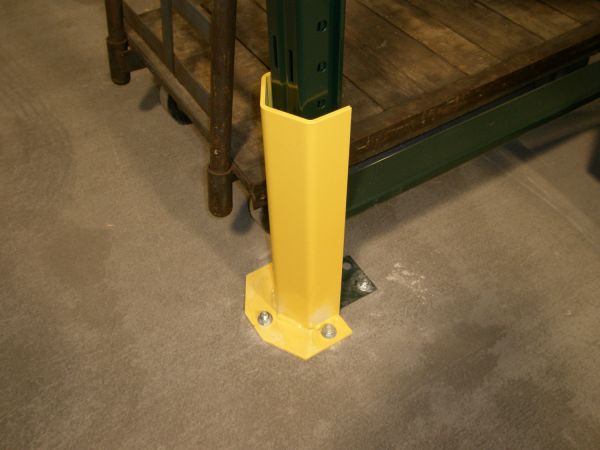 Ridg-U-Rak has developed a variety of rack damage control designs for use in pallet rack systems. These solutions have all been tested for effectiveness:
1.
Column Sentry™ II Reinforcing
2.
Impact Channel Reinforcing for Ridg-U-Tier™ II rack systems.
3. Double Column for structural rack systems.
4.
Slant-Bak or Set-Bak frames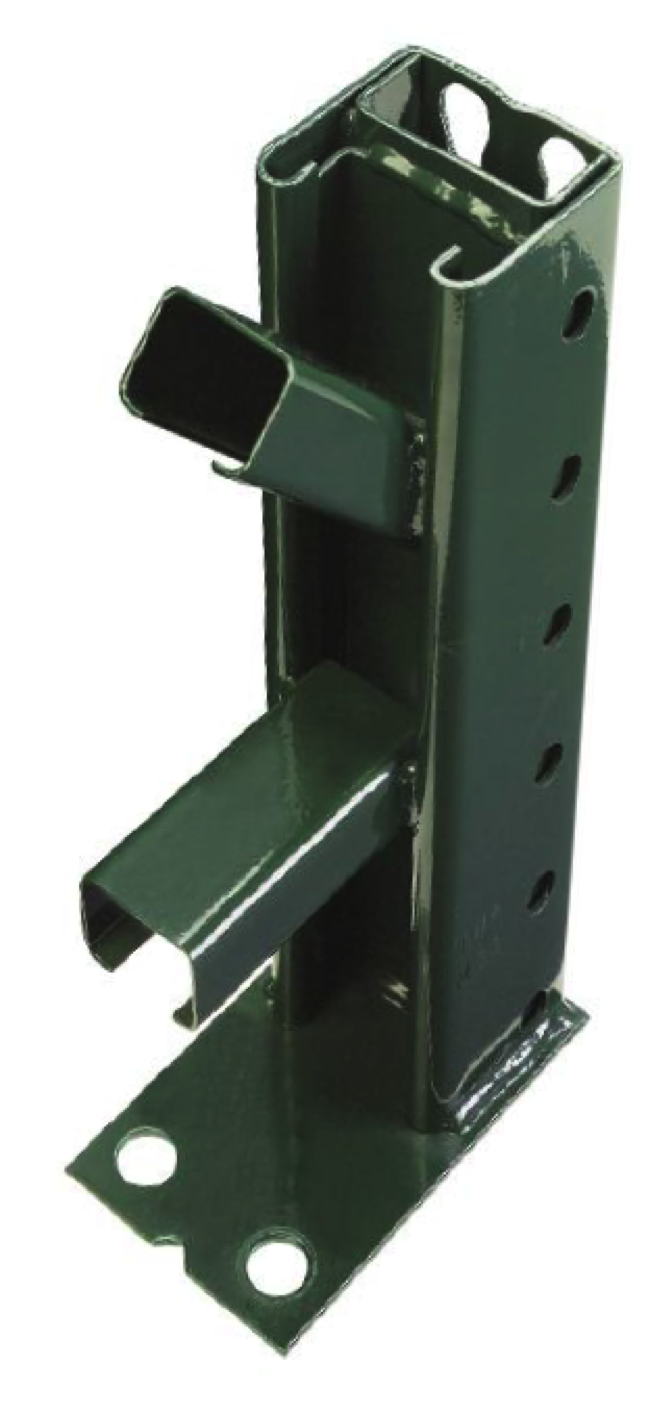 Column Sentry™ II
Rack Abuse
Accidental lift truck impact damage is inevitable, but unique Column Sentry™ II reinforcing keeps it to an absolute minimum.
Column Sentry™ II reinforcing is double-thick, double-strength box section that provides exceptional resistance to impact damage of frame columns.
Column Sentry™ II reinforcing helps guard against rack failure, collapse, and local buckling; at the same time, it increases column load carrying strength.
And that's not all. Column Sentry™ II reinforcing is compact, thereby, saving critical aisle space. No more space is required than our standard column, and it need be applied only in critical areas such as floor to first beam level on front columns (aisle side).
No other reinforcing method offers the protection, strength, and economy of Column Sentry™ II.
Guillotine Impact Testing best simulates the impact of a lift-truck fork.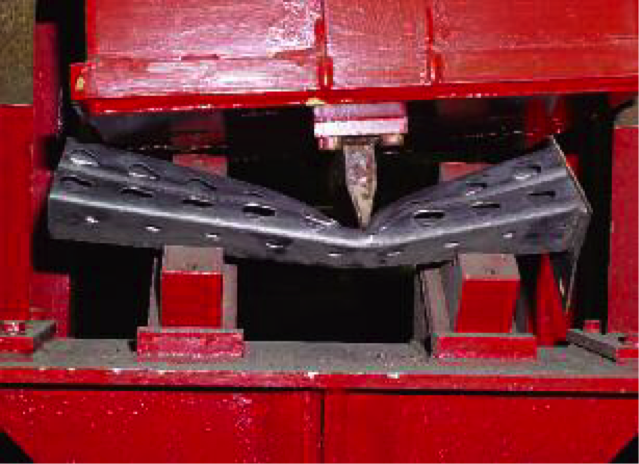 Measuring Impact Resistance offers the most accurate assessment of how a column will respond when subjected to "typical abuse" in warehousing environments. Other tests, such as Load Tests, only measure the ability of a column as it relates to capacities.
Resistance to Impact
Adding Ridg-U-Rak's Column Sentry™ II reinforcing results in a composite column section that increases column strength by as much as 240%, as well as increasing torsional resistance several hundred times. This results in an upright frame that is extremely resilient, impact resistant, economical and most importantly, provides tremendous residual carrying capacity after an impact occurs!
Slant-Bak
Slant-Bak frames isolate the column from aisle traffic without a sacrifice in capacity. The column is set back, out of the path of lift trucks in a storage facility.