Ideal for Long Dimensional Products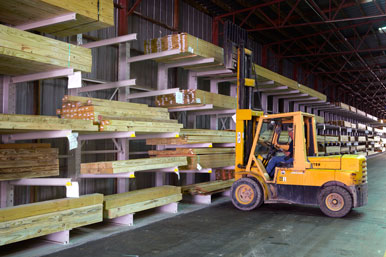 Cantilever Storage Rack Systems use arms that extend from the towers allowing unobstructed, frontal access to items. Materials of varying lengths can be stored. These racks are available as roll-formed or structural shapes.
Cantilever storage rack allows for full use of space from side to side on each level, and it is possible to store items or materials of varying lengths without interference or modification to the rack structure.
Features & Benefits:
· Various lengths randomly stored
Applications:
· Pipe, tubing and bar stock storage
· Lumber and wood products
· Appliances, furniture and electronics
· Rugs and bolts of fabric